Inauguration Event Speakers
Keynotespeaker and Presenters ordered by time
Friedrich "Sam" Steiner is Chief Inspector with the Austrian Federal Police and was instrumental in the creation of the Styrian Crime Analysis Unit in 2005 and  heading this unit from the start. Having been a frontline officer since 1980, with vast experience in uniform, undercover work combatting serious drug crime, and as a Command Officer, he's the biggest fan of sharing crime analysis experience and learning from others. 
His operations have been modeled on concepts he learned through numerous training conferences, most of them in the U.S. and have made it his goal to bring these values to analysts and law enforcement internationally. He chaired the IACA European Subcommittee for international outreach until January 2022 and then I was working on setting up the European Association of Crime Analysts.
Andreas Melinato, Forensic Engineer with over 20 years' experience in the forensic science field as forensic engineering expert, fires and explosions investigatorand anti-counterfeiting expert. First in Italy to introduce the "forensic engineering" field in 2006, with the "Studio di Ingegneria Forense", a consulting firm operating inthis specific sector and serving numerousnational and international law firms, leading Italian and international companies, magistrates and public and private investigative structures and agencies.
Vast experience as expert witness inCourt and for Prosecutors' Offices around Italy, and as forensic consultant for the "Guardia di Finanza", the Police and the Military forces. Over 15 years' experience as professor in forensic science and technology in secondary schools, private educational institutions and universities. Director of the Technical Consulting Division of the Institute of Forensic Sciences in Italy and Director of the European Forensic Institute in Malta
Mary Bertucelli is the current president of the International Association of Crime Analysts. She served on the conference committee for nine years and has been a member of the IACA since 2002. Mary is the Crime Analysis Unit Supervisor for the Scottsdale Police Department in Scottsdale, AZ. She started her career in law enforcement in 1997 working for the Washington/Baltimore HIDTA in Greenbelt, MD and then was assigned to the Baltimore Police Department as a Criminal Intelligence Analyst. She has been with the Scottsdale Police Department since 2001. Mary holds a master's degree in Public Administration from the University of Arizona and has taught both Crime Analysis & Police Function courses at Arizona State University as well as being invited in 2009 to instruct the Brazilian Military Police in the Fundamentals of Intelligence Analysis.
Annie Mitchell, IACA-Vicepresident, is a retired member of the Los Angeles County Sheriff's Department (LASD) and was a Supervising Crime Analyst. She has been a crime analyst for 30 of her 42 years of service with her department, also holding the title of Sheriff's Dispatcher during her tenure. Annie was the crime analysis training coordinator for the Sheriff's Analysis Unit, providing foundational training for new hires and continued professional development for the 70 analysts employed within the Criminal Intelligence Bureau. Annie developed the 40-hour curriculum and teaches in the first POST certified Crime Analysis training offered in California.
Annie is currently the Southern California Crime and Intelligence Analysts (SCCIAA) president and longstanding member of the IACA.
Dr. Rachel Boba Santos, Co-Director, Center for Police Practice, Policy, and Research, Professor of Criminal Justice, Radford University. 
From 1994 to 2000, she was a crime analyst in a local police department of about 400 officers where she conducted all types of crime analysis. Since 2000, she has lead federally funded research and technical assistance projects for the National Institute of Justice, the Office of Community Policing Services, and the Bureau of Justice Assistance.

From these projects, she has published many final reports, practitioner guidebooks, and articles for both academic and professional journals. She has one of the only sole authored books on crime analysis in its 5th edition, Crime Analysis with Crime Mapping (2022).  
Dr. Santos earned her master's degree and doctor of philosophy in sociology from Arizona State University in Tempe.

In her keynote address, Dr. Santos will discuss the central role of crime analysis in effective proactive crime prevention and crime reduction strategies by police. That is, in place-based, problem-solving, person-focused, and community-based approaches, crime analysis plays an integral part, not only in guiding police efforts, but also in evaluating police efforts and supporting accountability.

She will provide an overview of a crime reduction business model in which crime analysis is vital and will end with a discussion of the promising future of crime analysts as translators of research to practice.
Dr. Matt Bland formerly was head of Strategic Analysis and Principal Intelligence Analyst for Norfolk and Suffolk Constabularies for more than 15 years, during which time he played a leading role in embedding of the National Intelligence Model and Force Management Statements.

He studied on the Cambridge Institute of Criminology's MSt in Applied Criminology and Police Management course. Subsequently he undertook his PhD research at the Institute and joined the faculty as a full-time lecture in 2019.


He's a Fellow of the Cambridge Centre for Evidence-Based Policing, leading on research projects in numerous police forces across England and Wales and teaching on the Cambridge Crime Analysis Course. He leads on the development of solvability and risk assessment algorithms and their implementation within operational settings. Matt is also a Visiting Senior Fellow in Policing at the University of Suffolk and a scholar at the Jerry Lee Institute for Experimental Criminology. 
He is married to Louise, with whom he lives in Suffolk with four children and a labradoodle. 
.
Dr. Joel Caplan is associate professor at Rutgers University School of Criminal Justice and deputy director of the Rutgers Center on Public Security, where he collaborates with faculty and practitioners from various disciplines to use geospatial technologies in innovative and meaningful ways. Dr. Caplan's research focuses on geographic information systems (GIS), risk assessment, crime prevention, policing, and police-community relations. He has past professional experience as a police officer, 911 dispatcher, and emergency medical technician, which give him a unique research perspective.
Through the practice of computational criminology, Dr. Caplan draws from several disciplines to build new methods and techniques for the analysis of crime and crime patterns.
Most recently Dr. Caplan invented Risk Terrain Modeling (RTM), which is used throughout the USA and around the world. RTM has led to the development of new methods and the RTMDx Utility (www.rutgerscps.org/software), which are now used by people in more than 45 countries.

Dr. Caplan's theory-driven scholarship delivers widely accessible products that are evidence-based, actionable and have practical value to many public safety and security stakeholders.
Dr. Caplan holds a bachelor's from The College of New Jersey, a master's in criminal justice from Rutgers University and a doctorate in social welfare policy from the University of Pennsylvania
.
Mark Parkinson is the Head of Analysis within the Intelligence Command of the Metropolitan Police Service in London, with responsibilities for Digital Intelligence and Specialist Crime (including covert intelligence analysis). Mark has 23 years of intelligence experience, beginning his career with the police in June 1999 as a crime analyst in a very busy area of London. He became a Lead Analyst manager in 2002, and then in 2011 moved to develop the London Olympic Intelligence Unit within the police service, enabling London to get itself ready for the 2012 Olympic Games. 
He became a Senior Intelligence Analyst in September 2012 managing threat analysis teams for major and serious crime. In 2018 he developed digital intelligence analysis within the Metropolitan Police Service and in 2019 achieved promotion to the Head of Analysis.

Mark will present about current challenges and opportunities for crime analysts and how we can deal with that!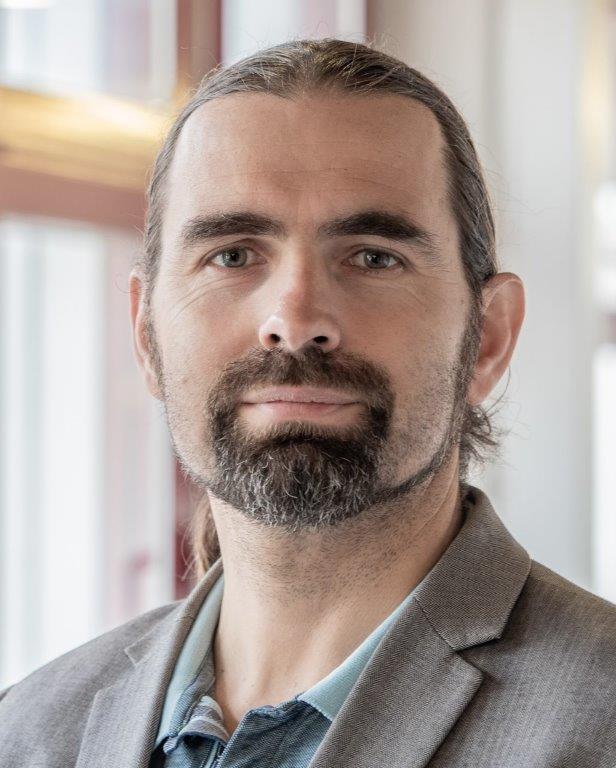 Stefan Mayer, Senior Analyst with the Austrian Federal Police headquarter, better known as the Geotime Guru, is the most experienced spatial/temporal analyst in Austria. 

He's called for analyzing very difficult serious crime cases, to help the investigators and presenting visual evidence at the trial. 

Stefan will present a murder case, committed in Vienna, where his work was essential to solve the crime.
Analysis steps: Proving criminal intent with different kind of data imported into Geotime. Call Detail Records, Cell Phone Extraction, some pictures taken by the victim, cctv picture of the cash machine and the driving log from the uber-driver, all imported into Geotime, then combined and analyzed. At the end I could prove that the killer wanted to manipulate a lot of people to present a "water-proofed" alibi.
With the help of geotime I could easily show how he tried to  that he is guilty.