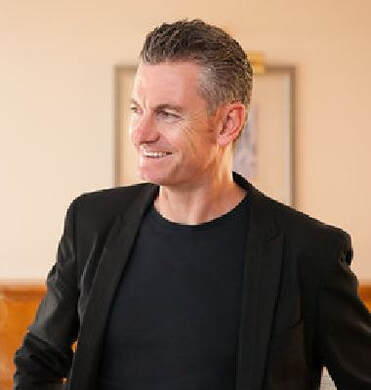 Keynote-Speaker
Dr. Spencer Chainey, UCL


Hot spot analysis for effectively informing hot spots policing
Hot spots policing reduces crime. It involves the targeted deployment of police patrols to areas where crime is known to concentrate. For hot spots policing to be effective it requires a detailed analysis of the specific locations where crime concentrates and when these hot spots occur. In this presentation I will start by talking about the evidence from a range of studies on the impact of hot spots policing, with most examples of its effectiveness being from the USA, UK and Australia. Then, I will describe a hot spots policing programme in Montevideo, Uruguay, with details about the analysis that was conducted that resulted in the creation of this programme, details about the way the patrols were organised and their impact. 

I will then describe how the programme in Uruguay has inspired similar programmes in Argentina and Brazil. Next I will describe results from new research that has developed an automated approach to create hot spots policing patrol routes and whether the routes designed are better than those designed manually. I will then return to examples from the UK where since 2021/22 hot spots policing has been adopted by police in all cities in England and Wales to reduce violence that takes place in a public setting. This will include details about the analysis involved in measuring the impact of the patrols and examples of the patrols impact. I will finish by describing some issues with hot spots policing and how further analysis can identify the conditions that cause crime to concentrate, which in turn can identify opportunities for further reductions in crime in crime hot spots.
Annual Crime Analysis Conference

We are proud to announce the first Crime Analysis Conference, being held on the beautiful island of Malta. 
The location is the Conference center "The Notch", less than 15 minutes away from the city center of Valetta. 

In collaboration with our official education institute, the EFI (European Forensic Institute), we will organize a full two-days event, packet with presentations, workshops and network-opportunities.

Selected vendors will give you an insight about their newest products.

Ask for a personal presentation!


Here is our preliminary lineup, subject to change or extended:
Preliminary Agenda October 23
Preliminary Agenda October 24


Pricing
220,- €     Regular price
- 30,-€      Member discount (Make sure to be logged in during registration!)
Additional student discount
Students at EFI get an additional discount of 50,- €. Please ask the EFI staff for the discount code.
Other students get a 30,- EUR reduction instead. Please sent your certificate of enrollment to office@crime-analysts.eu and you will receive a personal discount code.
Please note that the discount code must already be entered during registration. After registration, the student discount can no longer be submitted.
VENUE AND HOTEL RECOMMENDATIONS

The venue is at the wonderful Notch Conference Center and will include refreshments and buffet lunch on both days. A short walk from many hotels, or an inexpensive Uber or Bolt taxi ride away.
The Notch Conference Center, Urban Valley Resort & Spa, Triq Wied Ghollieqa, Kappara, SGN4437, Malta
https://urbanvalleyresort.com/conference-center/
There are rooms available at the conference venue. Use the code EACA to receive 10% discount. Book here: https://urbanvalleyresort.com/book-now/


Other recommended hotels are:
115 The Strand Hotel, 115 The Strand, Il-Gzira, Malta – https://theneucollective.com/115-the-strand-hotel-suites/ – Contact: reservations@theneucollective.com – (+356) 2016 5100
Use this link for best rates: https://secure.theneucollective.com/convert/site/115%20The%20Strand%20Hotel%20and%20Suites/index.html?av=promo&promotionCode=OCT2023&fw_submitted=1

Bayview Hotel, The Strand, 143, Il-Gżira GZR 1026, (+356) 22640000

Alavits Hotel 16 Triq Sir Frederick C. Ponsonby, Il-Gżira GZR 1075, (+356) 21333566
The Cumberland Hotel, 111 St John St., Valletta, Malta – https://theneucollective.com/the-cumberland-hotel/ – Contact: reservations@theneucollective.com – (+356) 2016 5200
Strand Suites, Belvedere Street, Il-Gzira, Malta – https://theneucollective.com/strand-suites/ – Contact: reservations@theneucollective.com – (+356) 2016 5400
Urban Rooms, 50 Bouverie Street, Il-Gzira, Malta – https://theneucollective.com/urban-rooms/ – Contact: reservations@theneucollective.com – (+356) 2016 5300
Regional Hotel, Triq D'Argens, Il-Gzira, Malta – https://theneucollective.com/regional-hotel/ – Contact: reservations@theneucollective.com – (+356) 2016 5500
Hotel Verdi, 113 The Strand, Il-Gzira, Malta – https://hotelverdimalta.com/ – Contact: info@hotelverdimalta.com – (+356) 2780 0211

Please note that the conference center is a little outside the other hotels. Walking distance  around 1.2km, 20min. uphill!
------------------------------------------------------------------------------------------------------------------------------------------------